Our Team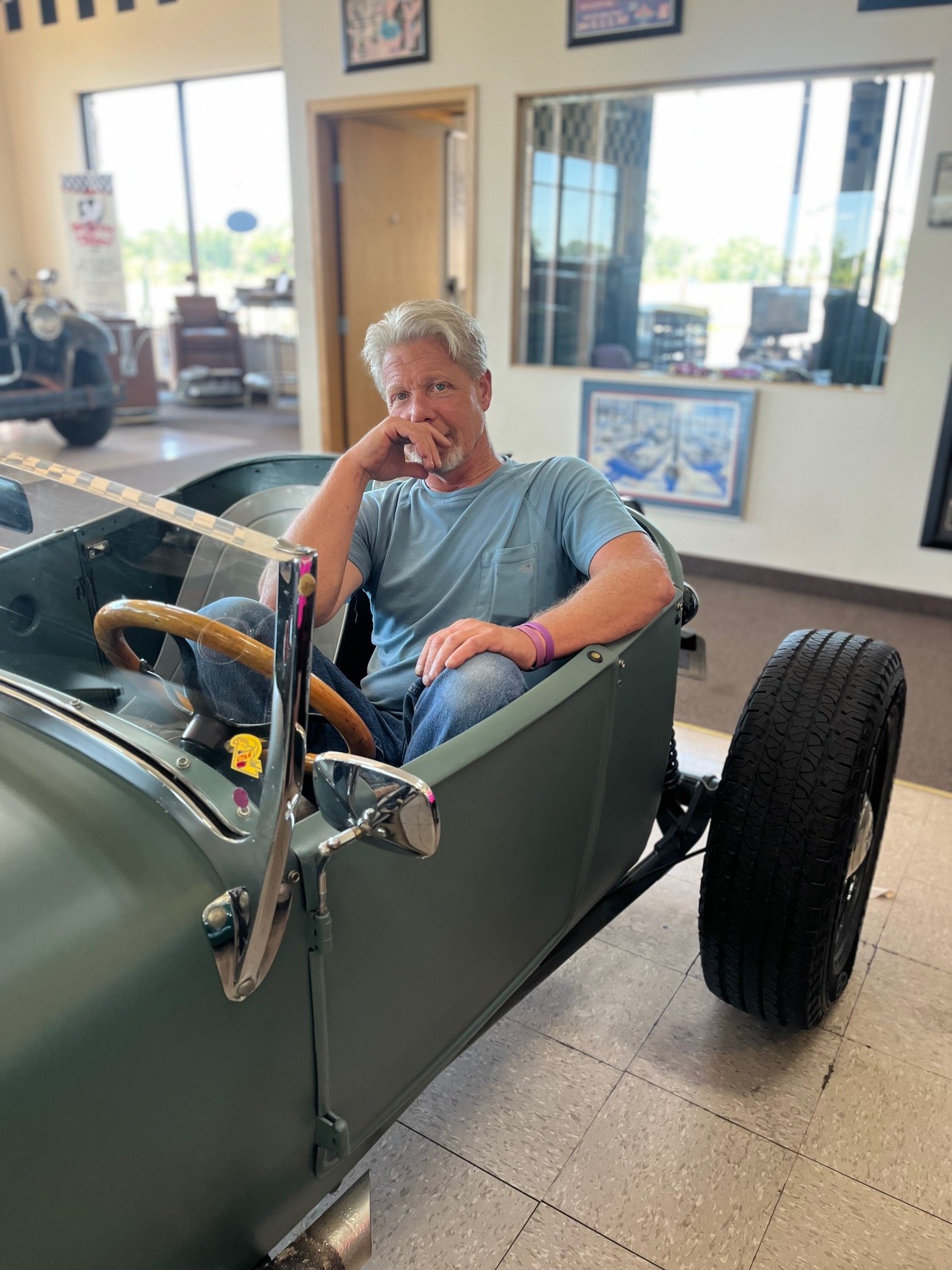 After a long career in the car business Jason Schreder took ownership of Route 65 Sales and Classics in April 2018. Jason loves old cars and is probably happiest when working on cars in the shop. He understands that old cars have quirks, and he has the experience to solve problems others can't.
If you visit Route 65 Sales & Classics you may meet one of our other two team members, Noel and Loran. Noel is especially fond of cars from the 1930's and 1940's, but really loves all old cars. He has experience working at dealerships that sell modern luxury cars, but his passion for old cars is what brought him to Route 65 Sales & Classics. "Iron Therapy" is how he refers to the car hobby.
Loren is our encyclopedia of all this automotive! He loves old cars and has an incredible knowledge of vehicles. He is often called on the establish values of vehicles. If you have a vehicle that you're considering selling or consigning, Loren is likely who you'll speak with.
Our Goal
Our goal at Route 65 Sales and Classics is to serve the community and surrounding areas to the absolute best of our abilities. We understand the special relationship that often exists with classic cars, and we know deciding to part ways can be difficult. We also know that deciding to purchase a classic car is an exciting time that should be fun. We love helping people and we strive to provide a hassle-free experience whatever your situation.
We invite you to stop by for a visit our indoor showroom in Ham Lake, Minnesota! We are happy to host car club meetings and car shows.
Contact Us